We flew emirates business-class from Dubai on a A380 service and returned from Dubai on an Boeing. Lahore passengers accustomed to flying with the 777 will find the A380 offers a significantly enhanced experience.
Dubai Terminal 3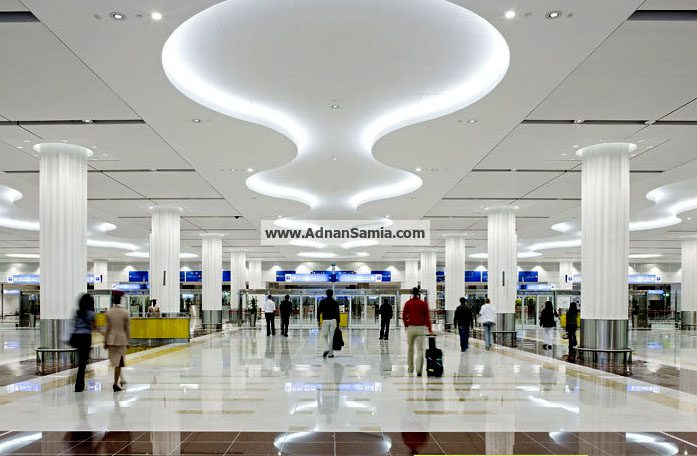 Emirates Business Class Checkin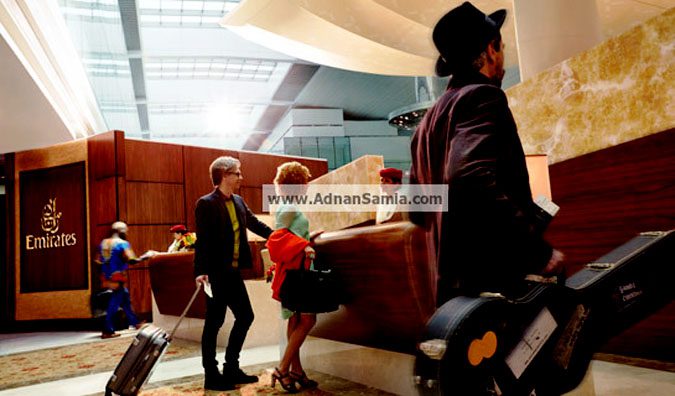 Business-class passengers departing from Dubai (Not Lahore) are provided with complimentary private transfers to Dubai Airport's Terminal 3, where they can check in at one of 15 dedicated business-class counters.
Emirates Car Service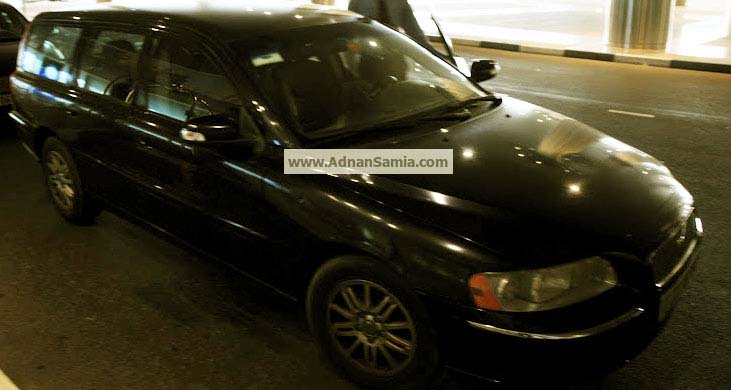 The Emirates A380 business-class cabin accommodates 76 flat-bed seats in a 1x2x1 configuration. An in-seat power supply means travelers can use laptops for the duration of long-haul flights and a personal minibar, stocked with soft drinks, is a novel feature. I didn't attempt to sleep during my daytime flight but blankets were provided and the central seats extend to 79 inches when fully flat. Aisle seats are shorter when fully flat, extending to 70 inches. Seat pitch varies from 48 to 39 inches, with the central seats again offering more space, and seat width is 18.5 inches throughout the cabin.
Upon Entering you are welcomed with Complimentary Drinks.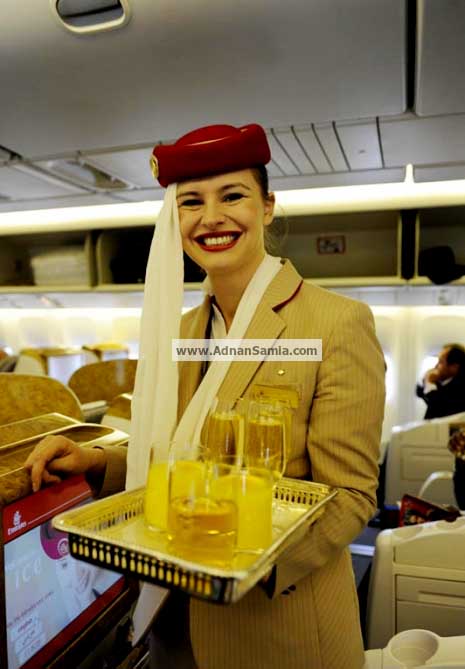 This is a forte of Emirates. The carrier's ICE (information, communications, entertainment) System has an extensive range of new-release and classic films, television shows, box sets and audio options to choose from. Business-class passengers can access it via a 15-inch widescreen, which can be controlled via touchscreen remote or tablet. Wi-Fi is also available on board most A380 flights, for a charge.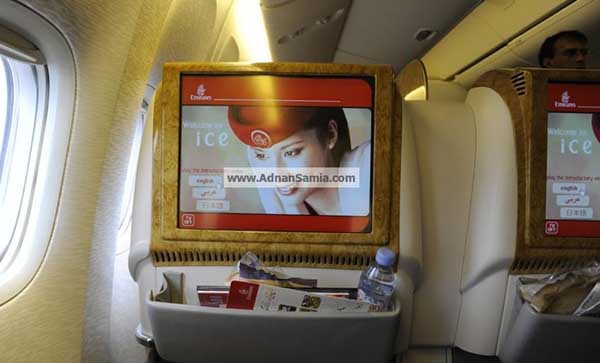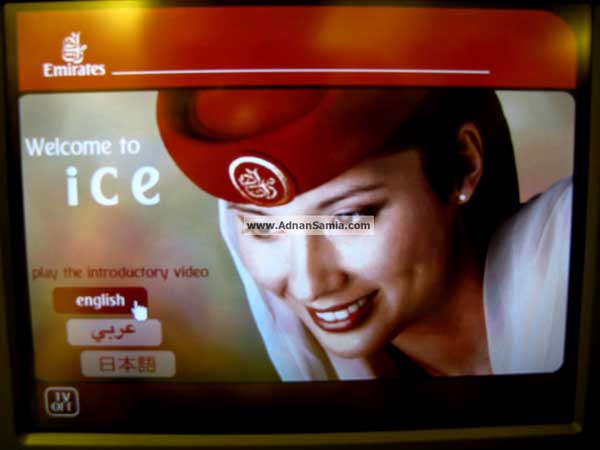 Emirates return fares from Dubai to Lahore cost from $450 return in economy class, or from $3,200 in business class. The airline operates daily services from the Dubai to Lahore; of the three daily departures that leave from Dubai, one will always be an A380. Bookings can be made via www.emirates.com or you can Contact me for Exclusive Deals with Flights all around the world.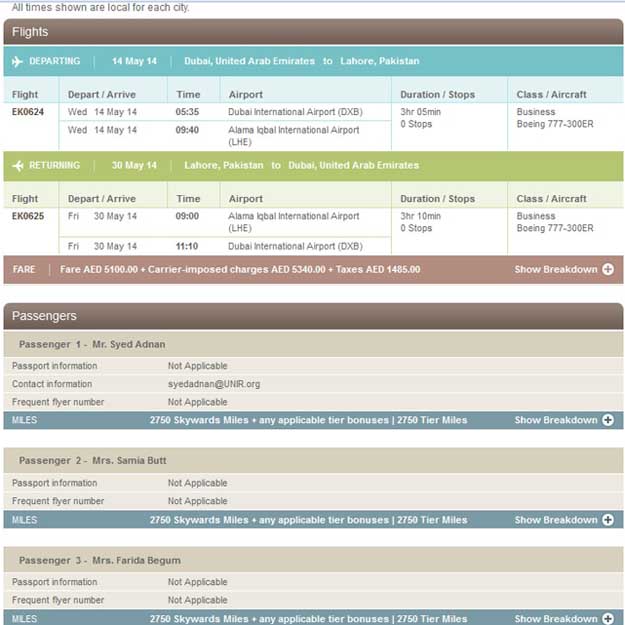 If you enjoyed this post, we'd be very grateful if you'd help it spread by emailing it to a friend, or sharing it on Twitter or Facebook. Thank you! — Adnan N Samia
Comments
comments