Most American Senator airport lounges are about as welcoming as the lobby of a Holiday Inn. Which is why Lufthansa's new $10 million lounge at Kennedy Airport's Terminal 1 is pretty interesting. Bringing a taste of its classic first-class terminal in Frankfurt stateside, the triple-decker glass-walled space has three buffets, showers, a bar with actual bartenders and WI-FI everywhere.
The Lufthansa lounge at JFK consists of three levels. On the first level is the business class lounge, for business class passengers. On the second level is the Senator lounge, for Star Gold members and first class passengers.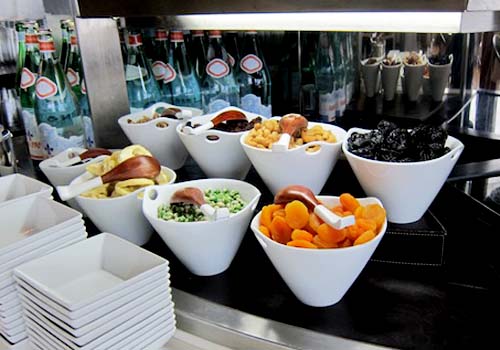 The space itself is very nice with a bar, dining area, and plenty of comfortable lounge chairs. The lounge boasts great tarmac views, with runway views in the distance.
Comments
comments