I Love Hyatt and after staying in many North American Hyatt Properties and loving the quality and services me and my family have received; I decided to book Hyatt again for our Dubai Tour for 5 Nights and 6 Days !!! The huge lobby is situated in the center of this huge structure and is on different levels. There is a huge reception area, plenty of seating and to the rear the atrium with its tropical garden. The lobby is quite stunning and one feels as if one is entering a palace.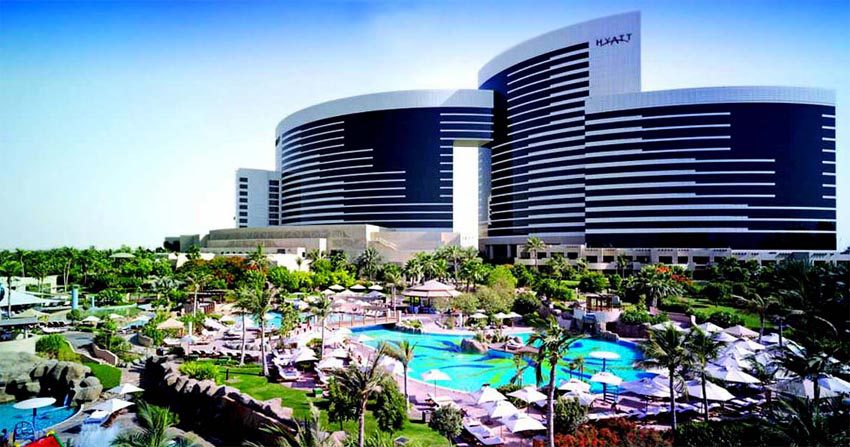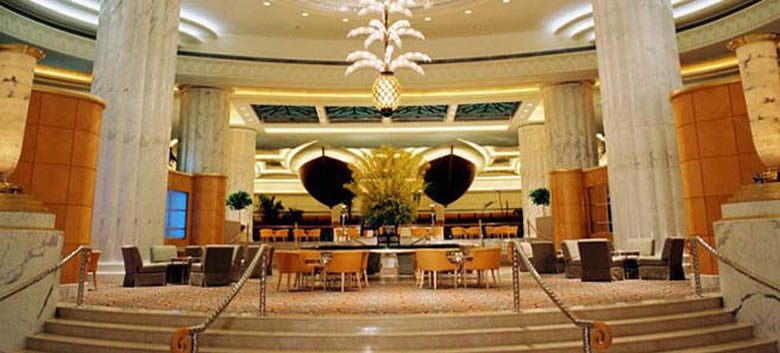 When you think of complete comfort and luxury, the best place to reside in Dubai is the Grand Hyatt Hotel in Dubai. It is considered one of the best 5 Star Luxury hotel in Dubai. The hotel is located almost at the center of the Dubai city, and its convenient location makes it an ideal place among the Hotels in Dubai. The hotel offers a wide range of facilities and services which include facilities for dining, business, conference and recreation. The warm hospitality and excellent room facilities at Grand Hyatt Hotel of Dubai, will leave long lasting memories that the guests can cherish forever.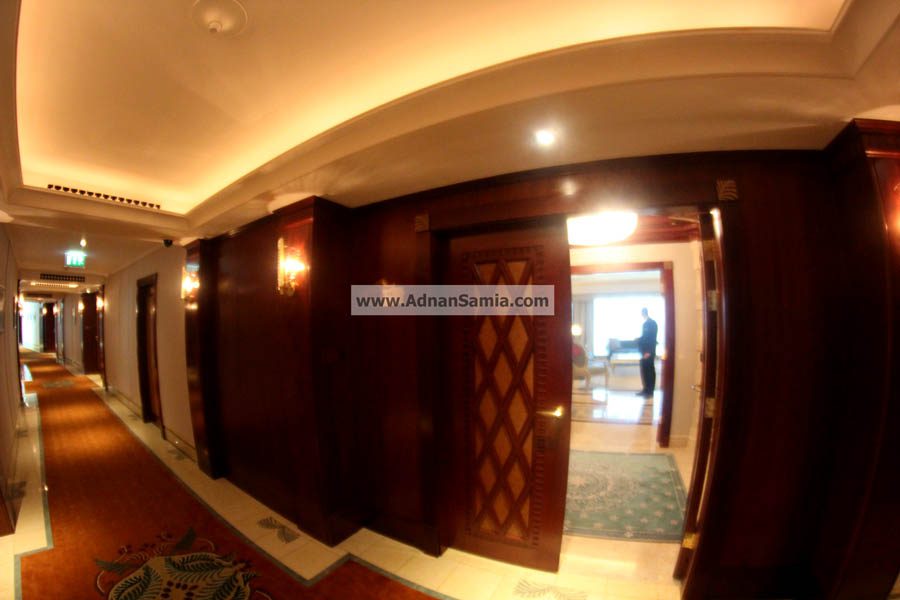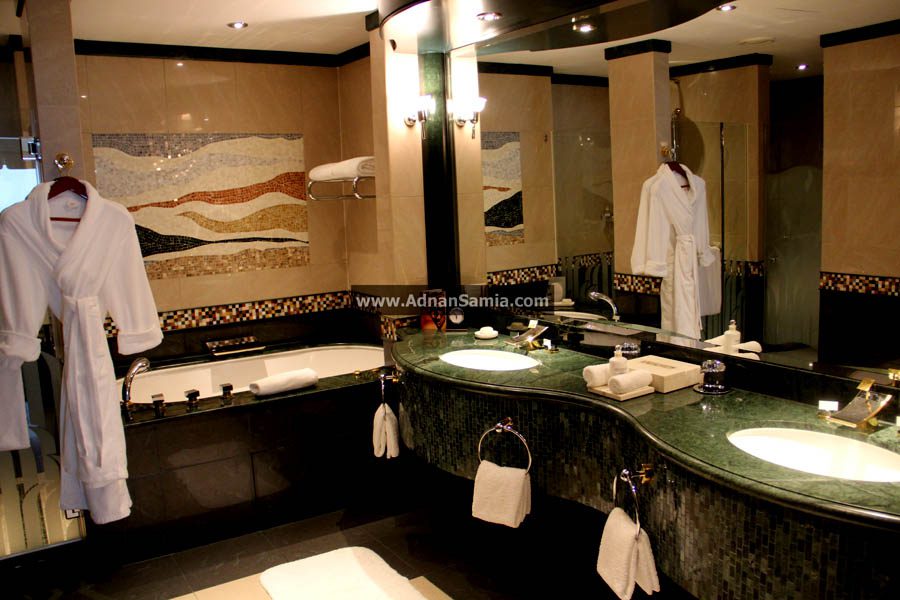 The Royal Suite is on the 14th Floor – Only 2 out of 674 rooms they have at Grand Hyatt Dubai. Once in a Lifetime Experience !!!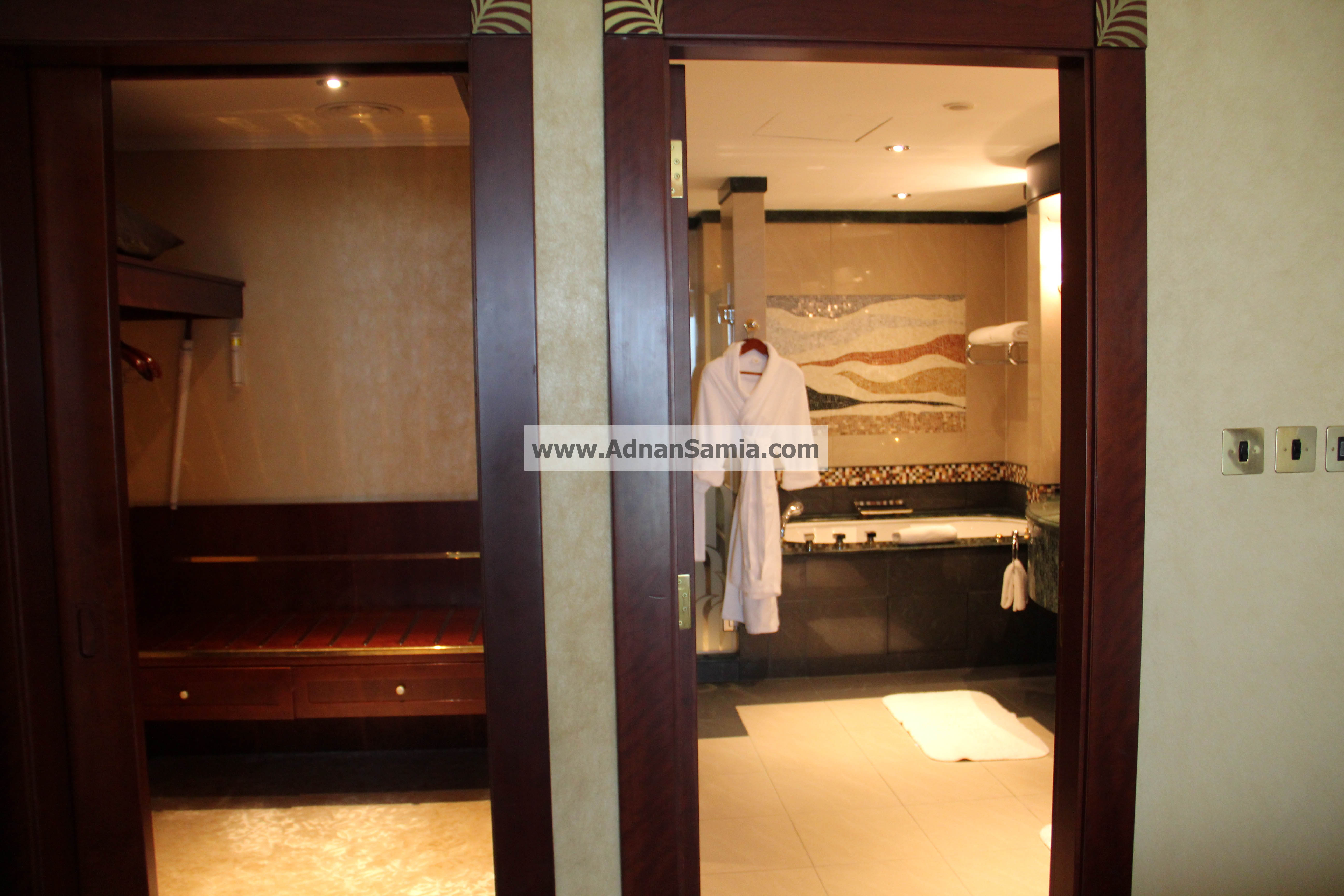 As you enter the room through its grand door, all you are left with is having the "wow" factor. You are welcomed to a 264-square-metre two-bedroom suite offering one king and two single beds, spacious parlor, dining for eight, kitchenette, wet bar, work area with complimentary high-speed Internet, and marble bathroom with jetted spa bathtub, shower, bidet and Butler service on request, and minibar.
Maximum guests allowed in this suite are 6 adults and you are given 2 Large rooms within the suite. The Luxury and Comfort in this Royal suite is worth experiencing, a once in a lifetime experience. Many State leaders from various countries have stayed here including Presidents & Prime Ministers.
The Bed & Breakfast is totally worth it, we enjoyed Arabic Breakfast fusion mixed with American Breakfast which was just mouthwatering. The quality of the food you can taste and the flavors exploded at every bite.
pon meeting with the Director of the Hotel and receiving a tour of the facility, I learned; There are innumerable Room Facilities at Grand Hyatt Hotel in Dubai which are designed perfectly so that it suit the businessmen and the normal travelers as well. There are total 674 rooms in the hotel equipped with variety of Room Facilities at Grand Hyatt Hotel of Dubai.
Among the 674 rooms there are:
* 2 Royal Suites
* 7 Prince Suites
* 10 Emri Suites
* 23 Grand Suite King rooms
* 18 Grand Deluxe King rooms
* 133 Grand Club rooms
* 215 Creek View rooms
* 266 Grand rooms
They also offer the following Amenities :
* Large sized lobby
* 8 lifts
* Porterage 24 hour
* Room service 24 hour
* 1 indoor pool
* 3 outdoor pools
* 16 floors
* Coach parking
* Car parking (Payable to hotel, if applicable)
* Gymnasium
* Sauna
* Tennis
* Shop
* Boutique
* Beauty parlor
* Travel agency facilities
* Car rental facilities
* Baby sitting
* Laundry facilities
* Business center
* Disabled facilities
Rooms are extremely luxurious and in exceptional condition. Large in size and all with stunning views of the city, the furniture and art work are of an extremely high standard. Large floor to ceiling windows ensure the soft color schemes of the room are beautifully defined.
I highly recommended anyone looking to stay in Dubai to Stay in Grand Hyatt Dubai, you will not regret it.
If you enjoyed this post, we'd be very grateful if you'd help it spread by emailing it to a friend, or sharing it on Twitter or Facebook. Thank you! — Adnan N Samia
Comments
comments